The manufacture of the PlayStation 5, as with the Xbox Series – especially the Series X model – cannot keep up with the demand. The semiconductor crisis prevents the new generation from selling everything it could, and although it is breaking records, it is still not possible to buy one of the new consoles normally in a physical store. According to reports Bloomberg, Sony has decided to continue manufacturing PlayStation 4 during 2022 to give an alternative to those users interested in PlayStation who can not get the new console.
"The Japanese conglomerate, whose PS5 has been in short supply since its debut in November 2020, has told assembly partners late last year to continue to assemble the old machine this year, according to people familiar with the matter. has never officially announced the cessation of production of PS4, his plan included stopping the assembly at the end of 2021", according to the medium.
This strategy will add a million more to PS4 this year to try to fight the pressure to make more PS5 thanks to PS4, released in 2013, uses a technology simpler than the next generation. On the other hand, many of Sony's own news still have versions for PS4, including the next Horizon Forbidden West, Gran Turismo 7 Y God of War: Ragnarok.
"A Sony spokesperson has confirmed that production will continue this year and that the company does not plan to stop manufacturing," the article read. "It is one of the best-selling consoles in history and the generations always overlap".

A transition that will be slower than expected
The high demand for electronic products and the complications of creating games brought about by the pandemic have changed Sony's plans. Jim Ryan, head of PlayStation, had foreseen a very fast transition between PS4 and PS5, and indeed the demand is there, but without enough consoles on the market and with the delay of many games, this generation will take off somewhat later than expected. In addition, PS4 is still an important source of income thanks to its catalog, news and subscriptions.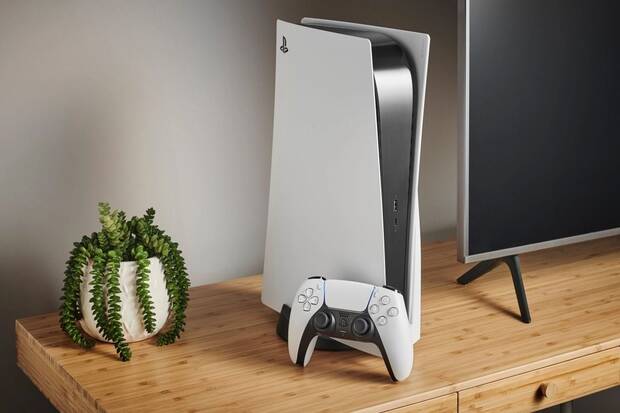 "Although games are Sony's biggest source of profit, the electronic giant is exploring new areas to sustain growth. It is preparing to launch more powerful virtual reality headsets to take advantage of future games and applications in the so-called metaverse, and it is also considering launching its own electric vehicles, "says Bloomberg.


Reference-vandal.elespanol.com